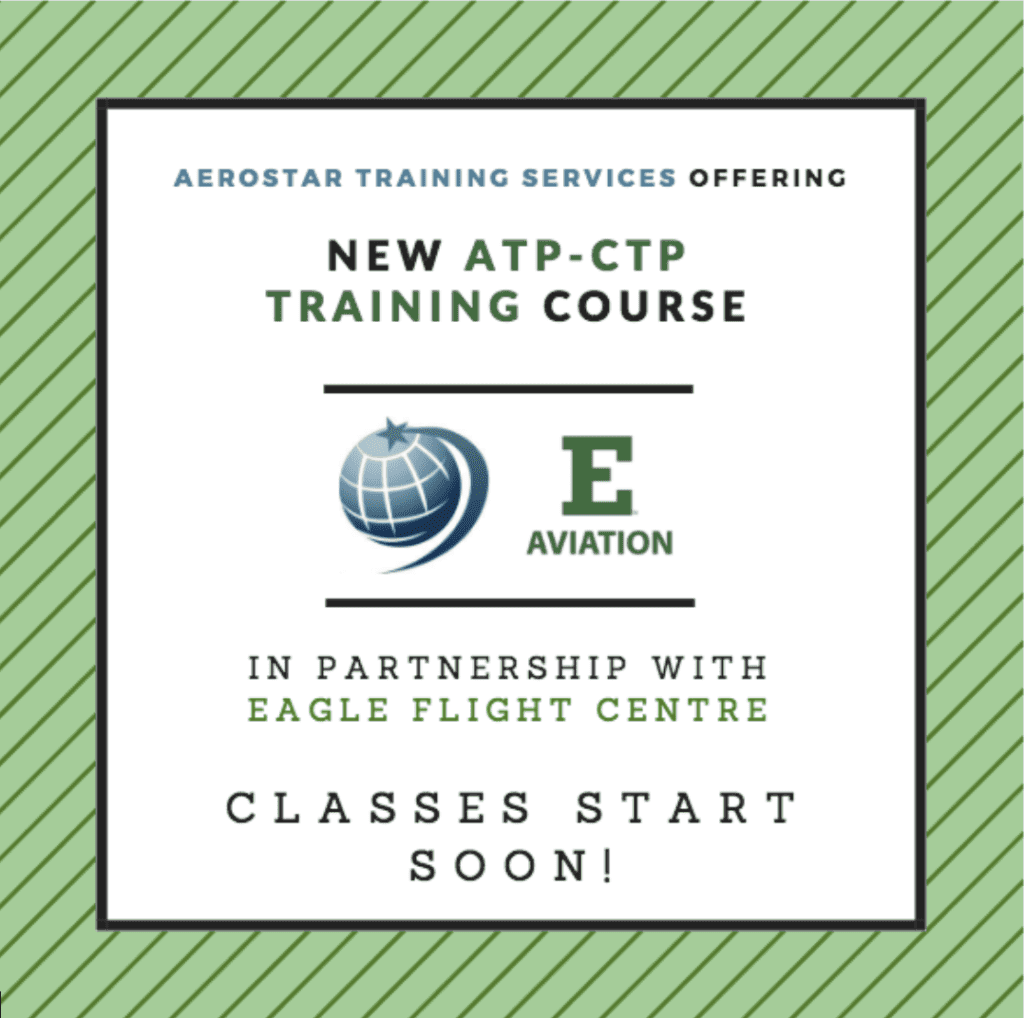 AeroStar Training and Eagle Flight Centre of Michigan are pleased to announce a new partnership for ATP CTP training. Details on course are below:
What: Eagle Flight Centre & AeroStar Training Services are offering a new joint ATP CTP class that will allow pilots to complete the ground school portion of their training locally.
Who: Pilots wanting to acquire their ATP certificate. Successful completion of the atp ctp course makes you eligible to take the ATP Multi-Engine (ATM) knowledge test, which you may take at any testing center.
Where: Ground school will take place at Eagle Flight Centre in Michigan and simulator training will be held at AeroStar Training Service's facilities in Florida.
When: Classes are enrolling students now and will start next month pending minimum enrollment requirements.
Cost: $3,815.00/7 Days
Contact: Tom Simon (email [email protected] or call (734) 481-3000 for more info)