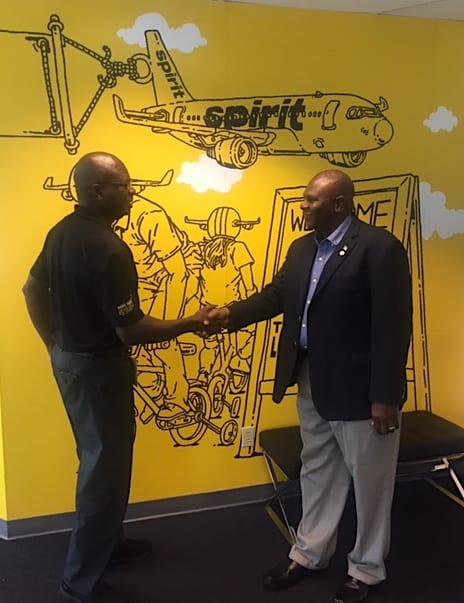 KISSIMMEE, November 15, 2018 — AeroStar Training Services announces a new partnership with Spirit Airlines. This partnership agreement will enable highly qualified pilots, who complete an A320 type rating at AeroStar, to interview for employment at Spirit.
AeroStar will also be involved in providing ATP-CTP training for Spirit. "This partnership is very exciting because it will give our successful students the opportunity to interview at a major airline," said Captain Garfield Greene, AeroStar's Director of Admissions.
Learn more about AeroStar's aviation training programs at www.aerostartyperatings.com
About AeroStar Training Services, LLC
AeroStar Training Services provides the highest quality initial pilot training, ATP-CTP, Airbus & Boeing Type Ratings, and flight attendant training, for the global aviation industry by delivering tangible, timely, and cost effective results. AeroStar was founded by a team of experienced aviation professionals in 2008 with a vision that aviation training should be affordable, state-of-the-art, and provide an enjoyable learning experience for all students.
About Spirit Airlines, Inc.
Spirit Airlines, Inc. is an American ultra-low-cost carrier headquartered in Miramar, Florida. It is the eighth largest commercial airline in North America. Spirit operates scheduled flights throughout the United States and in the Caribbean, Mexico, Latin America, and South America. The airline operates bases at Atlanta, Baltimore, Atlantic City, Chicago-O'Hare, Dallas/Fort Worth, Detroit, Houston, Fort Lauderdale, Orlando, and Las Vegas.