Career Pilot Academy
"Ab initio" is a term we'll all be hearing more about, as the impending pilot shortage progresses. Literally, "ab initio" is Latin for "from the beginning." With our Career Pilot Academy, we can help your aviation career dream take flight. From your first takeoff in an aircraft, you could become a Type Rated Commercial Pilot in approximately 12-18 months!
Our Career Pilot Academy is available for self-sponsored students who want to kick start a great career; or to airlines who may select individuals who are ideally qualified team members and want to develop a strong team of pilots. International students are always welcome!
Our Career Pilot Academy offers the following courses:
3-Day PPL, IR, CPL FAA Written Test Prep: $450 (Contact us to schedule)
COURSE AVAILABILITY/SCHEDULE

To request our 2017 Full Course Catalog,
please fill out the form.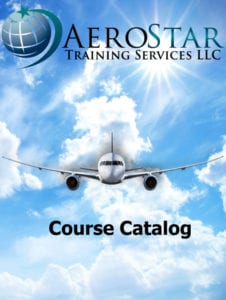 Please note, if you have a Yahoo email address: we have been experiencing some issues for the past couple months with not being able to receive these messages. We have checked with our email provider and web host and the problem seems to be on Yahoo's end. Several companies have also reported the same email bounce issue and it appears their engineering team is working on a solution. So please provide an alternate email address if possible for the time being. Thank you for your cooperation and patience!
Note: Emails may periodically go to junk folders as a result of email provider spam filters. Please add info@aerostartyperatings.com and your point of contact's email to your Safe Sender List in order to ensure receipt of important training emails from us.