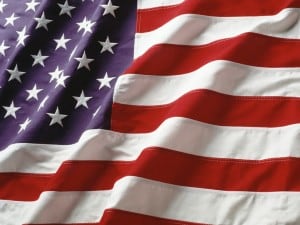 Traveling to a new country can be daunting. Foreign flight students coming to America may experience some culture shock and might even feel a bit homesick. It's an advantage to stay with someone who strives to make things easier and feel welcome by providing the caring support and services you need. The same holds true when choosing your flight training organization.
Good judgment when it comes to training means you pick the best value not the lowest price. You cannot rely on the price of your training alone. You need to look at your school of your choice to see what is provided in their total package. Look for a school that takes great pride in being a full-service Flight School. A school that considers not only the training event, but the student's total training experience. A school that will help you navigate through the many checkpoints of entry into the United States.
At AeroStar, we welcome customers from all over the globe. Our typical international student is an aviation student who desires to become a pilot flying large jet aircraft. The AeroStar distinction is that we know what is required when it comes to visa and immigration issues to achieve this dream by attending training in the United States. AeroStar recognizes that these requirements to enter the United States are extensive and time consuming to you. We are there when you need that extra lift.
To ensure that international students are well equipped, AeroStar puts in the extra effort in assisting you through this demanding task and aids you in expediting processing. We have done this in part by generating an informational "flight plan." This flight plan is specifically for foreign students attending AeroStar to successfully navigate the required course for entry into the United States for training at the AeroStar training center. This "flight plan" was developed by the experiences and suggestions of students who have attended AeroStar before you and now are flying jet aircraft for airlines around the world.
The flight plan has several "checkpoints" that each student must complete to begin their training at AeroStar. These checkpoints are required by the United States government to ensure that the student is properly vetted and meets the requirements set forth by United States laws and regulations. These checkpoints are cumbersome and confusing if you do not choose a training school that has the first hand experience and is highly qualified in dealing with the different government departments of the United States. It is so important to select a school that is committed to helping you complete these requirements in a timely and acceptable manner to prevent being denied entry in the United States.
Some of these checkpoints are items such as being processed to receive an I-20 document to begin the visa application process. AeroStar is one of the few advanced aircraft training organizations approved to provide you with this document. Another checkpoint is the process of receiving approval through the Alien Flight Student Program administered by the Transportation Security Administration. Other checkpoints deal with how to properly contact and schedule an interview at an US embassy or consulate in your home country. Several more checkpoints deal directly with entering the US and what to expect in this process. Finally, what to do when you have arrived in the United States to begin your jet training. In addition, throughout the "flight plan" AeroStar will provide you with more detailed information as necessary and be there to answer the hard questions that arise by working closely with all the Federal agencies involved to ensure that your interests are represented.
This flight plan is one of the many ways AeroStar is there for you along the journey to your aviation career. Just remember the team members here at AeroStar take great pride in providing you the best training experience in the world and the benchmark for which you will measure all of your future training events in your aviation career. The training you will receive from AeroStar will lay a foundation for building a successful career.
We look forward to helping your aviation dreams become a reality!