Why Choose AeroStar?

You have many choices for professional pilot training and type rating. Professional pilots choose AeroStar for the following reasons:
Join our online live video professor or schedule a personalized online training session hosted by a real Airbus or Boeing Instructor Pilot. The online video professor allows you to interact with the instructor and other students in a virtual classroom as you explore a Virtual flight deck simulation together (included with training package at no extra cost).
AeroStar's Instructor Team is comprised solely of highly experienced Airbus and Boeing pilots who have logged thousands of hours both flying and teaching these unique aircraft. Our instructors have been selected to join the AeroStar training team because of their passion for providing personalized training and their ability to help customers succeed.
AeroStar is a registered Limited Liability Corporation with the singular goal of providing high quality training services to the global aviation industry.
All of our services are supported by a consortium of airline and business professionals who deliver synergistic solutions for a dynamic global industry.
We are an FAA Approved Part 142 Training Center specializing in pilot and flight attendant training utilizing the latest advances in aviation training technology. This, coupled with exceptional customer service provides a rewarding and enjoyable training experience based on a belief in our company values.
As a values based organization, AeroStar understands that our people are our greatest asset. We believe that supporting and empowering these people is our organization's formula for success. A success that delivers team filtered, tangible, timely, and cost-effective results to our customers.
AeroStar Training Services is a subsidiary of AeroStar Management Services, a diversified aviation organization offering a myriad of professional services including:

Technical Publication Development and support
The biggest reason to choose AeroStar is the people on our team, all of whom are dedicated to the success of your aviation career. We do more than provide flight training – we put a powerful group of professionals with aviation experience on your side!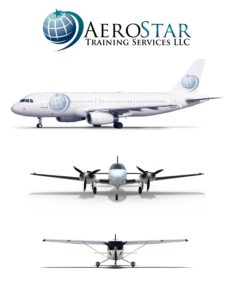 Call Us Today!
Or
Live Chat available 9am-5pm EST, or please email