Asset Acquisition & Management
AeroStar's support can makes all the difference in successful aircraft asset acquisition and management. We provide the highest quality of aircraft asset acquisition and management services for both domestic and international operations.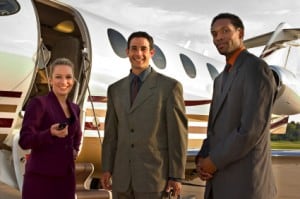 Our background includes over 45 years of aircraft management that translates directly into greater safety and lower cost to our clients. We have a diverse level of expertise in many types of aviation operations worldwide.
AeroStar only uses highly qualified and experienced personnel to oversee safe and efficient operations to ensure continued success and profitability for your organization.
AeroStar allows you all the benefits of aircraft ownership with none of the time consuming management responsibilities of operations. Our services can provide you with lower costs, greater efficiencies and increased safety. We lift the burden of administrative, operational and human resource-related issues that accompany aircraft operations. This allows you and your associates to focus on what you do best – taking care of your success.
Some of our services that make your business more profitable but not inclusive are:
Technical services: Equipment maintenance, safety checks, repairs, hangar space.
Crew management: Hiring, background checks, uniforms, payroll
Training: Programs for pilots, crew, maintenance and other staff
Security: Systems and procedures to secure facility, aircraft, crew and passengers
FAA compliance: Tracking, auditing, and compliance with federal regulations
Your aircraft could be generating revenue when you are not using it. A leaseback agreement is an option that would allows AeroStar to place your aircraft on a charter certificate. This additional income can help offset some of your costs and make your aircraft an even more valuable company asset.
Our dedicated team of management professionals has proven experience in managing aircraft and will oversee your aircraft daily at any location worldwide. We provide exceptional customer service by providing our clients unsurpassed quality and unparalleled satisfaction. Every decision we make regarding your aircraft puts your best interests first, without compromising safety, our highest company value.
For more information contact us at 1.407.888.9011