ATOS / IATA Pre & Post Audit Services
AeroStar is an independent aviation consulting firm specializing in regulatory assistance and operational guidance to achieve ATOS and IATA pre and post audit compliance. Helping aviation companies improve flight safety and achieve aeronautical excellence is what we are all about.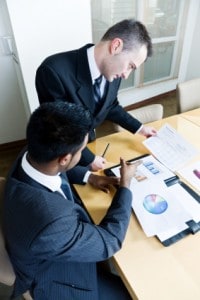 The IATA Operational Safety Audit (IOSA) program is an internationally recognized and accepted evaluation system designed to assess the operational management and control systems of an airline. IOSA uses internationally recognized quality audit principles and is designed to conduct audits in a standardized format.
The Air Transportation Oversight System (ATOS) was implemented as a new approach to FAA certification and surveillance oversight, using system safety principles and systematic processes to assure that air carriers are in compliance with the Federal Aviation Administration regulations and have safety built into their operating systems. To comply with ATOS, an existing airline will have to align its policy/procedure manuals – from the old "policy only" format – to now include the Safety Attributes associated with Systems Safety concepts. Our consultants have extensive careers within the aviation industry from major airlines to governmental departments. They are specialized at going to the heart of compliance problems and are able to provide comprehensive regulatory audits under FAR 91, 121, 125 or 135 operations.
These audits will include an assessment of compliance with the regulations and a review of the records maintained by the operator. Our consultants are uniquely qualified to conduct these assessments and provide very specific recommendations for upgrade of an aviation organizations safety oversight processes.
These audits ensure that safe operating practices are a responsibility shared by each functional department within the organization. The incorporation of internal evaluation techniques into functional department operating practices will enhance the ability to detect system weaknesses that can result in an unsafe condition. In addition, the evaluation concept fosters improvement on a continuing basis, rather than in response to an inspection finding from an outside source.
We strive to meet your expectations providing performance driven solutions tailored to the needs of clients to ensure long term profitability. Our teams of aviation consultants have extensive experience in auditing and a strong customer-oriented philosophy based on company established values to provide your organization with continued growth and profitability.
For more information contact us at 1.407.888.9011