AeroStar's Annual Summer Youth Aviation Camp!
Who? All teens ages 13-17 are welcome to attend!
What? Youth Aviation Camp – Come have the experience of a lifetime. Learn the basics of flight. Field trips to the airport control tower, sheriff station, Warbird Museum, helicopter campus tour, maintenance hangar, discovery flight with certified instructor & more!
Where? AeroStar Training Services flight school located at the Kissimmee Gateway Airport.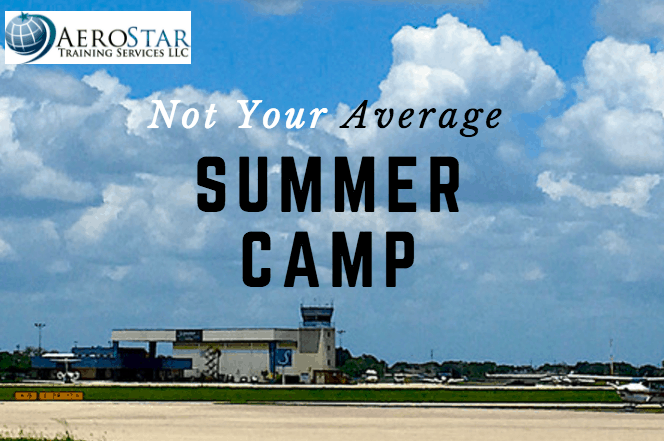 When? 9am-4pm, Monday – Friday. (2018 Summer Dates TBA)
Why? If you are interested in a possible career in aviation, want to learn more about future opportunities in the field, or just want something cool to do this summer, this camp is not to be missed. Go back to school this fall & tell all your friends you got to fly a plane over summer vacation! (Weather permitting)
How? Complete an enrollment form, have your parent sign it and then submit to AeroStar.
For more info: contact (407) 888-9011 or email info@aerostartyperatings.com