ATP CTP Certification Training Program
The ATP-CTP course is a prerequisite for the FAA's highest certificate. This training program will impart conceptual knowledge through academics and consolidate that knowledge through training in Flight Simulation Training Device (FSTD). This course bridges the knowledge gap between a pilot who holds a private pilot certificate and a pilot operating in an air carrier environment.
ATP-CTP Course:
Duration: Approx. 4 Days for Fast Track course or 5-6 day Premium course
The first step toward the Airline Transport Pilot (ATP) certificate is the Airline Transport Pilot Certification Training Program (ATP-CTP). This program meets the requirements of FAR §61.156. Successful completion of our FAA-Approved course makes you eligible to take the ATP Multi-Engine (ATM) knowledge test, which you may take at any testing center. Our course is also approved for VA funding with veterans' benefits. All training is IPad based and required for your training material software and simulator training events.
Investment: Call or fill out a catalog request form for pricing!
Upcoming A320 ATP-CTP Start Dates:
May- 4th, 18th, and 25th
June- 1st, 15th and 29th
July-13th and 27th
August-10th and 24th
September-07th and 21st
October-05th and 19th
Upcoming B737 ATP-CTP Start Dates:
May- 11th and 25th
June- June 01st, 08th, 15th, and 22nd
July-06th and 20th
August-03rd, 17th and 31st
September-14th and 28th
October-12th and 26th
Save Money – Package your ATP Certificate with a Type Rating! Call to find out how (407) 888-9011.
ATP-CTP Certification Process:
Effective August 1, 2014, new eligibility requirements & a new knowledge test for the Airline Transport Pilot Certificate took effect. ATP certification now requires an academic ground school & FAA knowledge test before the ATP practical test.
ATP Certification Training Program (ATP CTP)
ATM Knowledge Test
ATP Practical Test or Type Rating
Course Includes:
32 hrs / 4 days ground taught by an experienced airline pilot
10 hrs / 3 days advanced flight simulation training in a Level D Full Flight Sim

4 hrs / 1 day of Level D Flight Training Device as crew
6 hrs / 2 days of Level D Full Flight Sim (FFS) (A320 or B737NG) as crew
Aerodynamics:

High Altitude
Stall Prevention & Recovery
Upset Prevention & Recovery

Meteorology:
Air Carrier Operations:

Physiology / Fitness for Duty
Communication
Checklist Philosophy
Operational Control
Minimum Equipment/Deviations
Ground Operations
Turbine Engines
Transport Airplane Performance
Automation
Navigation / Flight Path Warning

Leadership / Professional Development:

Crew Resource Management CRM
Safety Culture and Programs

Navigation:

Flight Management Computers
IRS / GPS Navigation Systems VI. Automation
Auto Pilot
Auto Thrust / Throttles
Runway Safety & Adverse Weather
Low Visibility Operations
**Course dates, schedules, & locations are subject to change.
To request more information and receive a copy of our full course catalog, please fill out the form.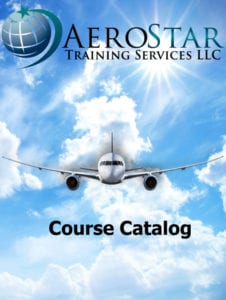 Note: Emails may periodically go to junk folders as a result of email provider spam filters. Please add [email protected] and your point of contact's email to your Safe Sender List in order to ensure receipt of important training emails from us.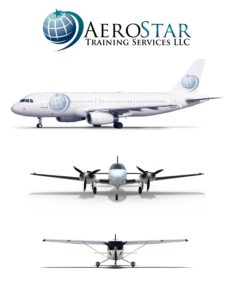 Call Us Today!
Or
Live Chat available 9am-5pm EST, or please email