International Students
AeroStar welcomes International Students. You can begin your training whether or not you are currently located in the United States using the only true Distant Learning program approved by the FAA for Part 142 training, tracked by a Learning Management System, and support by our Live Internet professors, as well as the only continuing education support offered for a full 12 months with all type rating courses. Once you join us at our beautiful campus in Central Florida, you will enjoy our beautiful weather and warm hospitality. Many of our students wish they could stay longer to enjoy it.
Reasons to Choose AeroStar:
Obtaining your training and type ratings from AeroStar is often much more cost-effective for foreign students, even with travel and expenses, than any of the options available at home.
We also do a thorough job of interview preparation to help you find a position that makes the most of your new training or credentials.
Contact us at +1(407) 888-9011 if you need any assistance. To start the application process:
All foreign pilots must first apply with the TSA. Please visit their website and follow the application steps. TSA approvals need to be received prior to first day of class.  Failure to have approval will result in delay of simulator scheduling to next class. 
To apply for a FAA license validation based on your foreign ICAO license: Click here to read and download the form.
Complete and fax the form to the FAA Airman Certification Branch at +1(405) 954-9922.
International students, please submit the following:
Passport, Medical, Pilots License & any other necessary documents.
The FSDO branch you will apply for is Orlando North Florida FSDO.
ASO-FSDO-15 5950 Hazeltine National Drive, Suite #500, Citadel International, Orlando, FL 32822-5023
Phone: +1(407) 812-7700
Fax: +1(407) 812-7710
8:00 a.m. to 4:30 p.m. Monday – Friday by appointment only
http://www.faa.gov/about/office_org/field_offices/fsdo/orl/
To request more information and receive a copy of our 2018 complete course catalog, please fill out the form.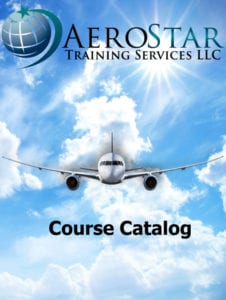 Note: Emails may periodically go to junk folders as a result of email provider spam filters. Please add [email protected] and your point of contact's email to your Safe Sender List in order to ensure receipt of important training emails from us.