A few of our Industry Partners & Associates
Industry associates include the following companies:
FAA – The Federal Aviation Administration, an operating mode of the U.S. Department of Transportation.
Spirit Airlines – Ultra low-cost airline headquartered in Miramar, Florida.
Sunrise Aviation – Pilot Training & Flight Instruction near Daytona Beach, FL
ECA Group – Renowned for its expertise in robotics, automated systems, simulation and industrial processes.
TSA – Transportation Security Administration – protects the nation's transportation systems for people & commerce.
Khmer Pilot Training – A Cambodian Aviation Training Organization that provides aviation training services for Cambodian Aviation Community.
First Nation Airways – A passenger Airline based in Lagos-Nigeria.
WIA – Workforce Investment Act Laws & Regulations.
Silver Airways – US Airline with flights between Florida & the Caribbean.
SkyEagle Aviation – Full Part 141 Academy
CIFA Peru – Aviation/Flight School
SimPilot Peru – Flight Training School
EMU/Eagle Flight Centre – Aviation Flight School at Willow Run Airport in Ypsilanti, MI
SkyBlue Jet Aviation  – Aviation company specializing in advanced Aircraft Training, Aircraft Management, Crewing, & Consulting.
Airbrock Management & Charter Services – Airbrock holds a reputation for providing the highest quality of private jet charters and aircraft management services in Orlando, Florida since 2008.
RwandAir – One of the fastest growing airlines and operates one of the youngest and state of the art fleet on the African continent.
Fly Smart Pilot Training – Flight school located at the Kissimmee Airport offering  various pay-as-you-go pilot training programs.
AviationSchoolsOnline – Find reputable aviation resources for other aspects of your career training needs.
Florida Aviation Academy – A tuition-free public charter aviation high school located in Kissimmee, FL.
Nick Tung – a Taiwan-based business for recruiting pilots.
ANC Pilot Academy – A Korean aviation training institution.
Athenaeum – a pilot recruiting company based in the Philippines.
Mars Knight (TFA Flight Academy) – based in China and the USA.
Introducing Our Team of Business Associates:
AeroStar Training Services' Flight Instructor Associates: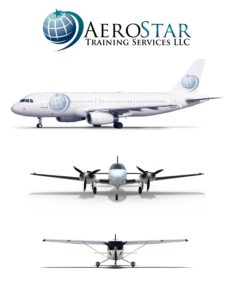 Call Us Today!
Or
Live Chat available 9am-5pm EST, or please email