So you've finally earned your highly anticipated private pilot's license and now you're wondering, where should I fly to? Our head flight instructor, Rob Becker offers some insights on a few local favorite spots that won't burn a hole in your pocket and can make for a fun day trip if you want to do some sightseeing, or just fly in and grab a bite to eat.
*The times below are based on flying a C-172 at approx. 110 knots.
The southernmost island of the Golden Isles, Jekyll Island hosts a wide variety of family-friendly activities and attractions. This 5,700 acre island is beautiful to visit any time of year, but is particularly beautiful in the spring and fall. Jekyll Island offers an abundance of recreational activities for visitors of all ages including white sand beaches, golf, tennis, a water park, fishing pier, horseback riding, dolphin tours, biking trails, and sea turtle center,  just to name a few. There are also a variety of restaurants boasting local seafood and traditional southern fare.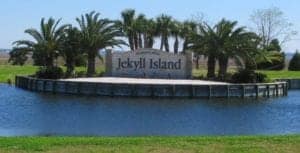 St. Augustine's heritage makes the city a unique getaway for visitors. Founded in September 1565, St. Augustine is known for being the "Nation's Oldest City." When you visit St. Augustine, you dive into more than four centuries of history that owes much to the Spanish, English, Greeks, Native Americans, and African Americans. Stroll the narrow lanes, enter the many museums, visit landmarks such as Castillo de San Marcos, Ponce de Leon's "Fountain of Youth," and the Oldest Wooden Schoolhouse. St. Augustine is a favorite spot for history buffs and families alike.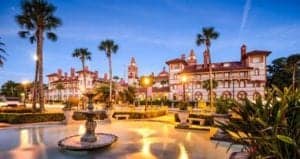 Vero Beach, located along Florida's Atlantic coastline,  is a haven for golf, water sports and also fishing. With peaceful beaches, museums, nature tours and a range of hotels to choose from, Vero Beach is a terrific vacation destination and a part of the region known as Florida's Treasure Coast. Vero Beach also offers a fine selection of shops – both downtown and in large shopping malls, and delectable cuisine for all budgets and palates. Also found in Vero Beach are art galleries and parks, some of which offer access to an intricate network of rivers and inlets.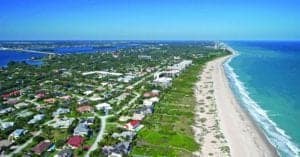 Fernandina Beach is located in Nassau County on Amelia Island in Florida. Part of the Greater Jacksonville area, it is also the northernmost city on Florida's Atlantic coast. Home of the popular Isle of Eight Flags Shrimp Festival and is also known for great golf. Downtown Fernandina Beach offers shopping and a range of restaurants. Amelia Island has been a beloved destination for generations. There is 13 miles of beaches, abundant wildlife and clear, calm waters. Fernandina Beach and Amelia Island have consistently been ranked among Florida's highest-rated destinations.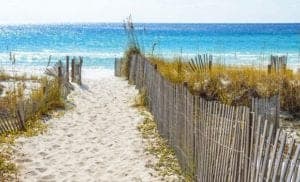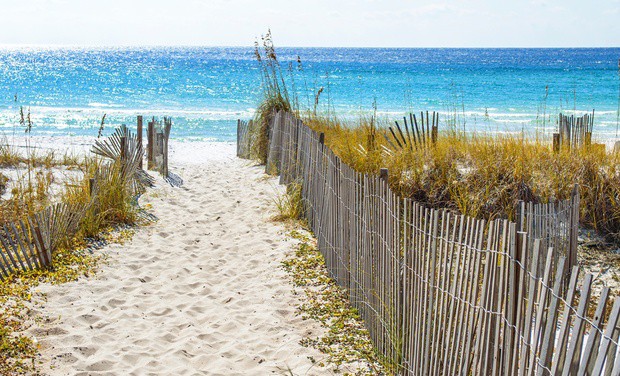 Venice is located on the Gulf Coast of Florida. Best known for Venice Beach with an offshore coral reef, it is also filled with multi-use trails along the Intercostal Waterway, green spaces, and Monty Andrews Arboretum. Strolling along Caspersen Beach, you may even find some shark teeth. Venice offers 14 miles of beaches  and recreational opportunities, including swimming, sunbathing, shelling, golf, fishing and boating. 

Venice also is a Florida Main Street City – the downtown is graced by northern Italian architecture and beautifully landscaped boulevards dating back to the original city plans of 1925 and reminiscent of the Italian city of Venice.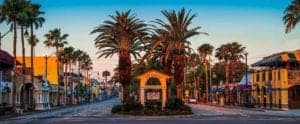 If you are interested in learning to fly recreationally, please visit our initial pilot training page to see what course offerings we have, or call (407) 888-9011 to speak to our pilot training specialists who can help determine which program is right for you!