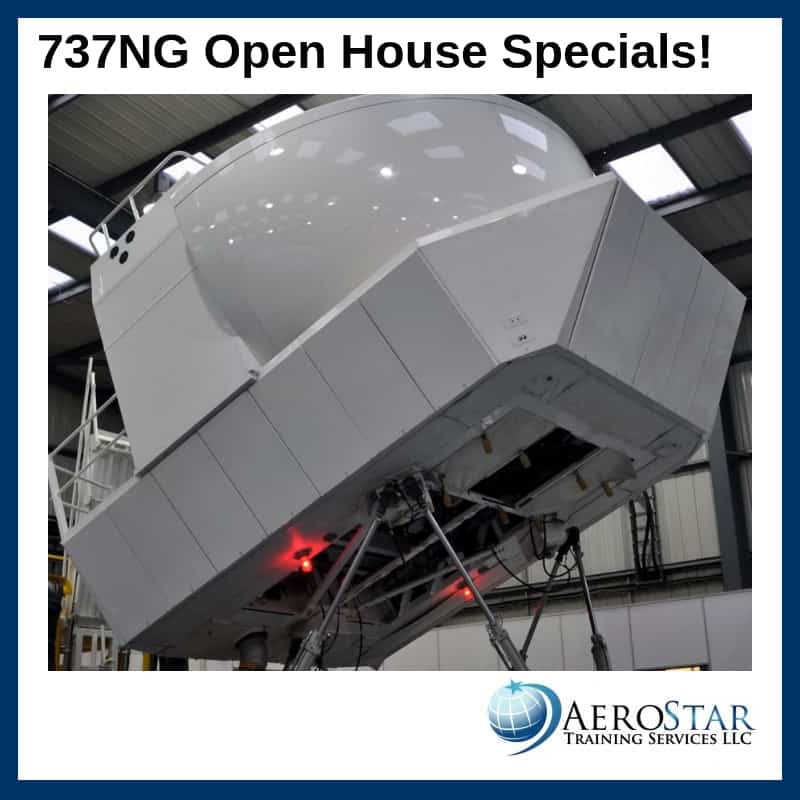 We're so excited to be have an even more effective way to offer our students the best training opportunities! We can now offer our courses for 737 type ratings completely on-site!
We're breaking ground in our simulator center in preparation for the Boeing 737NG Level D Simulator!
This offers a unique opportunity for 737 type ratings!
The 737NG sim will be joining our A320 Level D Sim on site at our facility. To celebrate our new sim at our Kissimmee, FL campus, we have some great deals on B737NG courses!
If you've been looking at 737NG type rating cost. And if you are interested in the highest quality B737 type rating, but want to get great value for your money, this is a great opportunity!
June and July 737 Type Ratings Specials
B737NG open house specials:
June and July ONLY
Standard dates 1st and 16th for only $11,000
Upgrade dates 9th and 24th for only $9,000
Fast Track dates 8th and 23rd for only $7,000

*Can not be used for any other month and is first come first serve basis until class is full.
Behind The Scenes at our Sim Facility
Here's what's happening as our Sim Center!

More About the B737 NG
The Boeing 737 Next Generation, commonly abbreviated as 737NG, or 737 Next Gen, is the −600/-700/-800/-900 series of the Boeing 737 airliner. It is the third generation derivative of the 737, and follows the 737 Classic (−300/-400/-500) series, which began production in the 1980s. They are short to medium range, narrow body jet airliners, powered by two engines. Produced since 1996 by Boeing Commercial Airplanes, the 737NG series includes four variants and can seat between 110 and 210 passengers.

Formally launched in 1993, the 737NG is an upgrade of the preceding 737 Classic models featuring a redesigned wing that is larger in area, with a wider wingspan, and greater fuel capacity. It is equipped with CFM56-7 series engines, a glass cockpit, and features upgraded and redesigned interior configurations. Performance and capability upgrades over its predecessor include longer range, greater capacity (in its largest variants), and available higher maximum takeoff weight (MTOW) specifications.

As of 31 January 2019, a total of 7,089 737NG aircraft have been ordered, of which 6,996 have been delivered. The remaining orders are in the -700 BBJ, -800, -800 BBJ and -900ER variants. The most common variant is the -800, which has had over 5,000 delivered as of 2019 and is the most widely used narrowbody aircraft worldwide. The 737NG's primary competition is with the airbus a320 family. Upgraded and re-engined models in development as the 737 MAX series is to supplant the 737NG, with the first 737 MAX delivered in 2017.

From Wikipedia